The shop
This is a photo of our Route 6 sign and display.
Also showing is our striped bass windsock.
This is the view you see when you enter the front door.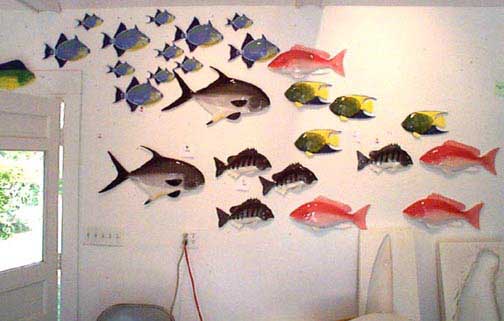 This is looking to the left, look at the molds
at the bottom right.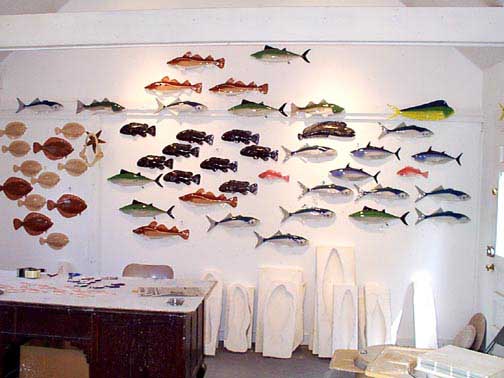 This is looking toward the right,
with a school of spanish mackeral overhead.
These are our "whaling" walls.
Here are two large humpback whales in progress.
Some examples of the 30" Cod drying out.
Our kiln building, where we glaze and fire the fish.